Elmet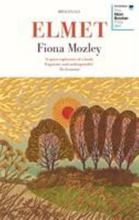 Stock information
: $35

.00

(NZD)

: 9781473660540
: Hodder & Stoughton
: JM Originals
:
: 0.352
: July 2016
: 216mm X 135mm
: United Kingdom
: September 2017
:
:
: books
:
:
: Fiona Mozley
:
: Paperback
: 1
:
: en
: 813
: 320
:
:
:
:
:
9781473660540
Local Description
One of the two debut novels shortlisted for this year's Man Booker prize, Fiona Mozley's Elmet is an unsettling portrayal of family and loss, of violence and deep love. Daniel is looking for someone following the path north - following the railway tracks across the moor and through the townships of Yorkshire, taking in the layers of time, of history, in a subtle, almost unconscious manner. It's as though Daniel carries with him not only his own past, yet all the stories of those wandering and searching. Mozley's narrator is a gentle loving boy, a young man who lives for his sister, Cathy and to please his Daddy. The family have returned to the land eking out a life, their home built by Daddy's hands from the woods that surround them, with odd jobs, trades of goods and services and hunting for food. Cathy and Daniel live a solitary life, no longer attend school, yet have an understanding of their environment and a care for the wilderness that surrounds them. Yet all is far from serene. Daddy is known for his fighting prowess and a violence that brews within him. Coming back to the village also means returning to his past and the connection with the children's mother, who has long disappeared. Simmering under the surface are hurts and unsettled scores, pride and suffering. Cathy is tough and sure, aware of her surroundings and the impending doom while her brother blithely carries on in his childlike way. The family's presence on the land raises the ire of the landowner, Mr Price, and highlights a community riven between the landowning classes and the working and unemployed poor. Described as a 'rural noir', the story opens with Daniel on the road, the setting feels timeless - is it the past or some altered future? In fact, it is the present. It's a beguiling opening that draws you in and endears the narrator to you: a young man searching, loyal to his family, as he tells his story of what has gone before, of their lives in the house, the simple pleasure of crafting their own way, making from scratch, following the rules of nature rather than the laws of man. The setting is beautifully described, almost dreamlike at times, yet the prose always fizzes with an underlying tension, a sense of something dreadful to come, and of secrets, of things unsaid. The violence is raw and brutal, it has a gothic element reminiscent of Cormac McCarthy's Blood Meridian, and the work is seething with history alongside its clearly contemporary setting. It's a remarkable debut novel and a fitting contender for the prize.
Elmet was the name given to a
separatist Brittonic kingdom
that flourished in what is now Yorkshire from the 5th century CE until the early 7th, when it was destroyed by the neighbouring Anglian kingdom of Northumbria. As well as studying for her doctorate in early medieval history, Fiona Mozley grew up in Yorkshire and has written a remarkable (Man-Booker-shortlisted) first novel set on the outskirts of a small rural community there. 14-year-old Daniel (the narrator), his 15-year-old sister Cathy and their father squat in a copse on land that had belonged to the children's mother, in a house built by Daddy, beyond the notice of the community (other than Vivien, a woman from whom Daniel learns a love of literature, and Mr Price, the landowner). Daddy's immense physical strength and mental tension have earned him a legendary reputation as a winner of illegal prize fights, and as a heavy (an employment he has turned his back upon to protect his children in their woodland existence after growing tired of being treated as outsiders in town). Daddy and Cathy are brute phenomena, inexpressive, physically focussed to the point of fanaticism, amoral forces akin to earthquakes or lightning, survival engines, whereas Daniel is altogether softer, more evidently sensitive and impressionable. The past-tense portions (the majority) of the book are full of Daniel's luminescent descriptions, with indelible details and observations that reveal information to the reader beyond the knowledge into which Daniel is emerging (knowledge of himself and of 'what life has to offer' (largely injustice, class prejudice and exploitation at the hands of the landowners, resulting in a form of modern feudalism unmitigated by reciprocal obligation)). Beneath the immediacy of the narrative, the reader can sense deep threat like a bowstring being drawn, the tension increasing as the narrative develops, fed by the sadistic Mr Price, towards the terrible moment at which, when the tension can no longer be borne by the reader or by the narrative or by the characters, all that tension is discharged in an episode of near-mythic violence for which Mozley can be justly compared with Cormac McCarthy. This moment explains the present-tense frame narrative, dispersed throughout the novel, in which Daniel is travelling and searching for his sister.
Elmet
is at once both delicately beautiful and compellingly brutal, and is entirely memorable because of this.
Description
Fresh and distinctive writing from an exciting new voice in fiction - Sally Rooney meets Sarah Perry, Elmet is an unforgettable novel about family, as well as a beautiful meditation on landscape. Daniel is heading north. He is looking for someone. The simplicity of his early life with Daddy and Cathy has turned sour and fearful. They lived apart in the house that Daddy built for them with his bare hands. They foraged and hunted. When they were younger, Daniel and Cathy had gone to school. But they were not like the other children then, and they were even less like them now. Sometimes Daddy disappeared, and would return with a rage in his eyes. But when he was at home he was at peace. He told them that the little copse in Elmet was theirs alone. But that wasn't true. Local men, greedy and watchful, began to circle like vultures. All the while, the terrible violence in Daddy grew. Atmospheric and unsettling, Elmet is a lyrical commentary on contemporary society and one family's precarious place in it, as well as an exploration of how deep the bond between father and child can go.
Awards
Short-listed for Man Booker Prize 2017 (UK). Longlisted for the 2018 Women's Prize for Fiction.
Reviews
Ms Mozley writes with clarity and insight, and her descriptions of the natural world and human relationships are both specific and profound . . . Elmet is a quiet explosion of a book, exquisite and unforgettable. It is hard not to feel that at 29, Ms Mozley has only just begun --The Economist
A stunning debut . . . It may be the best thing about the Booker too despite its oddness, or perhaps because of it . . . Elmet is in so many ways a wonder to behold. It is also this year's David among the predictable Goliaths on the Booker list. How thrilling if David were to win against them --Evening Standard
A fantastic, taught, very strange novel --BBC Radio 4, Front Row
A brooding study of family and belonging --Daily Telegraph
Author description
Fiona Mozley grew up in York and went to King's College, Cambridge, after which she lived in Buenos Aires and London. She is studying for a PhD in medieval history. Elmet is her first novel.